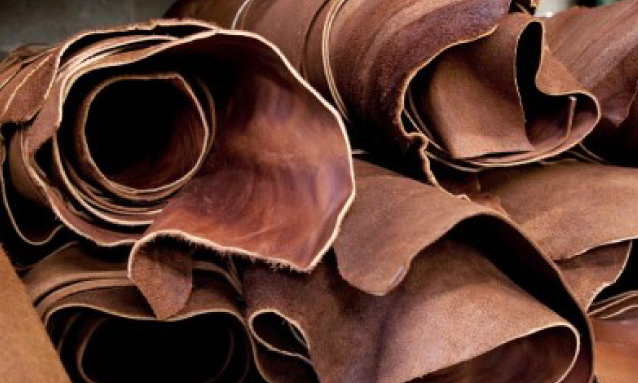 In what some might view as one of the most unlikely of partnerships, Local Enterprise Authority (LEA) has partnered with Debswana Diamond Company to manufacture leather protective products for the mining company. The partnership came about in an effort to empower local enterprises.
A press release from LEA stated this week that through the partnership, Debswana has identified LEA's leather incubation programme as a platform through which it can help grow the leather sector as well as empower local SMMEs will various skills.
The statement said LEA has produced sample products such as leather protective gloves, spats and aprons as well as non-leather items, grease drum lid covers and toolkit bags as part of the project, which was conceptualised last January.
It said as at January 2017, sixty toolkit bags had been supplied to Jwaneng mine while a further sixty and twenty grease drum covers are ready for dispatch to Orapa and Letlhakane mines.
The statement also said the project forms part of Debswana's citizen empowerment strategy, which among others, aims to develop local supply by capacitating local goods and service providers to provide services to the mines and enterprise development around the mining areas using raw materials within those localities.
It further states that the initiative will entail a special dispensation through which LEA can assist enterprises to produce leather goods for Debswana mines with sales proceeds used for capacitation of incubatees.
The long-term objective is to capacitate Batswana entrepreneurs so that in future they are able to form their own companies and compete with other suppliers to supply such products to Debswana.
"The partnership is aligned to government's call for the facilitation of local production and consumption, by government departments, including local authorities and parastatals to purchase locally produced products and service from locally based manufacturers and service providers," it states.
LEA is currently working with Debswana to test samples in order to meet the mine standards in terms of safety and quality. Thereafter, the products will be quality tested by both the Department of Mines and Botswana Bureau of Standards (BOBS). This is with a view to granting the SMMEs access to the Debswana mines, De Beers and Anglo American group of companies supply chain in future.
According to the statement, LEA values the partnership and has committed to ensuring that the beneficiaries observe Debswana requirements to benefit from the myriad of opportunities that are available in the mining sector supply chain.
The concept of business incubation as a general rule refers to the practice of providing low-cost, property-based facilities and shared services to nurture the development of new firms. LEA business incubators provide on a temporary basis; shared premises, capital equipment, business and technical services, as well as access to finance, including venture capital and business herald network.
The incubator programme model is tailored on the premise of agreed priority sectors in Botswana and forms part of entrepreneurial centres focused on the development of necessary skills and the creation of an enabling environment for the accelerated growth of businesses, while targeting sectors with high growth potential.
Meanwhile, LEA has four incubators, which include Pilane multi-purpose, Leather industries, Francistown Industrial Business and the Glen Valley Horticulture. Plans are underway to open yet another incubator in the 2017-18 financial year.
Reference: BOPA
Image source: Weinbaum.edu