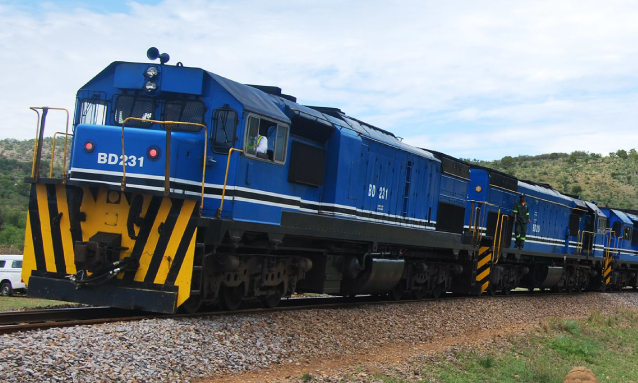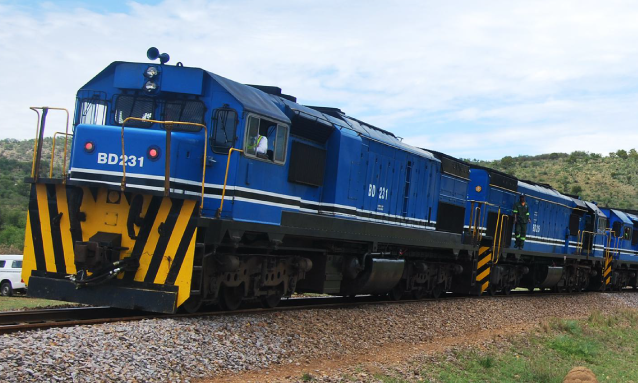 The Minister of Transport and Communications, Kitso Mokaila has made known plans to privatise Botswana Railways, a move he says will ease the financial burden of running the parastatal from the government's coffers.
Addressing the media recently, Mokaila emphasised the importance of privatising parastatals. He noted that the government has tried its best to keep parastatals afloat; saying now was the time to hand over the baton to private investors.
"It is important to privatise these parastatals and give investors the opportunity to come up with strategies that will make them self-sustainable, thus creating jobs in return. The government needs to privatise to ensure that the economy grows," he said.
According to Mokaila, they are working on a strategy that can turn Botswana Railways' fortunes around, to enable it to contribute to the country's economy. Botswana Telecommunications Corporation Limited was the first parastatal in the history of Botswana to be privatised last year when 49% of the entity was sold to workers and citizens.
Next on the privatisation agenda are Air Botswana and the National Development Bank, which are already being turned around with a view to commercialising operations before private investors are invited to buy shares.
Morupule B Power Station is another national asset that is being 'handed over' to private investors. Although no details were made available on the planned privatisation of Botswana Railways, it is expected for an unbundling exercise to be carried out first to ring-fence the parastatal's key national strategic assets, as was done with BoFiNet. Botswana Railways' key assets include land and subsidiaries such as BR Properties and Sea Rail Botswana.
Mokaila said of Botswana Railways' recently departed Chief Executive Officer, Dominic Ntwaagae; it was agreed to let him go, as there are plans afoot to take Botswana Railways in a different direction. Ntwaagae served five years under two different contracts; an initial three-year contract, which was then extended by a further two. It was supposed to end this month. Last month, the Minister dissolved Botswana Railways' Board of Directors and appointed a new one. Two positions remain vacant in the new Board, as Mokaila said he could not find suitable candidates. The appointed board members are still awaiting Cabinet approval. Botswana Railways' Board of Directors is made up of six members including the CEO as an ex-officio member.
Following the purchase and revival of the Blue Train's passenger coaches last year, Botswana Railways has repeatedly been the subject of embarrassing media headlines that have left Batswana and various stakeholders alike red-faced. Last year, the blundering teething problems that came with the launch of the passenger train left people in despair right from the outset. Designed to coincide with Botswana's Golden Jubilee; at a time when Batswana should have been celebrating the return of a national treasure, the train experienced technical problems ranging from regular breakdowns, scheduling problems and power outages.
What's worse, construction of the revamped train station is still ongoing, exactly a year on from the date of the Blue Train re-launch! The area where it stands is still a hard-hat site, begging the question; is it even safe for passengers to be anywhere near the train station? Most recently, reports have emerged of sections of the railway line being damaged by Cyclone Dineo induced floods. The sections of the railway line affected were around Ramotswa station in Taung, and Sunnyside farm, a few kilometres from Lobatse station.
Mokaila said repairs to the railway line are complete and the railway line opened for heavy and slow moving freight traffic last week. He said repairs made amounted to an estimated 6 million pula.
"So far about 20 freight traffic with a total of 26,315 tonnes have been run since Last Monday to stabilise the track.  Botswana Railways will be ready to bring the passenger train back on track soon," he said.
In addition, Mokaila said recovery of the rolling stock, locomotive and wagons has started and work is expected to be complete this week.
Reference: MmegiOnline
Picture courtesy of botswanarailways.co.bw