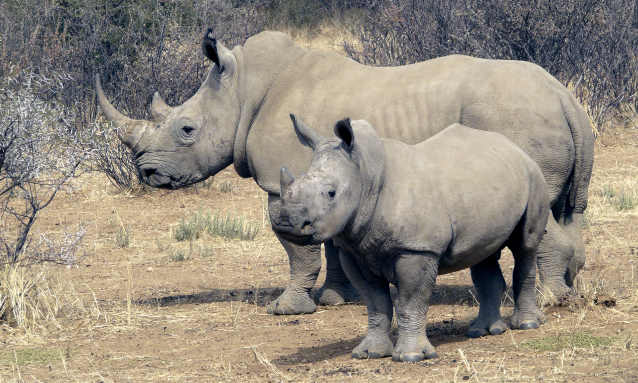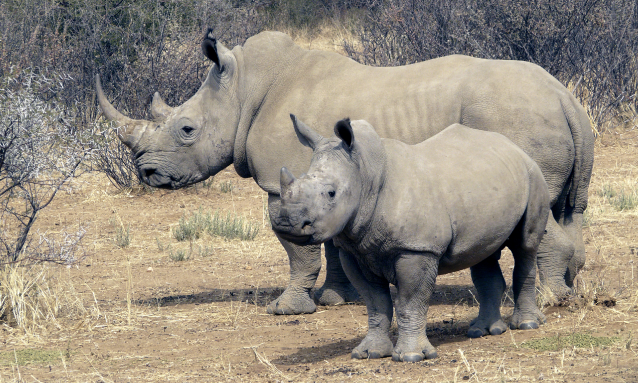 The British newspaper, The Evening Standard was recently given exclusive access to a top-secret game reserve in Botswana, where they observed that there is living proof that the poachers can be beaten.
With fears growing that one of Africa's iconic animals could be wiped out by poachers, Sunday Standard's Ian Walker trekked to a hidden corner of the bush where experts have given rhinos a haven – and heard how Prince Harry getting involved with Conservation has become a priority. Prince Harry has highlighted the problem and become the royal patron of Rhino Conservation Botswana.
A joint project involving the Botswana government and diamond giant De Beers, which began in 2012, is making a genuine difference. The animals have to be protected 24 hours a day. The rhino population is steadily growing and there was delight with the recent birth of a male calf.
For security reasons, the location of the park and the exact number of rhinos must be kept secret. Ian Walker wrote that arriving at the park entrance, visitors are greeted by a ring of steel. Identities are thoroughly checked before the vehicle is allowed to pass through the double gates.
It was while on a game drive within the park with conservation officer, Kay Kulobone Soopu and his assistant Ompatile Galaletsang that the group was rewarded with a sighting of two rhinos taking shelter from the sun under a tree.
"They are marvellous animals," said Kay. "We reach out to our local schools and communities and we believe we can educate them about the importance of biodiversity. It is about protecting the planet."
It is not just numbers that concern the conservationists. There is a narrower range of genes in the rhino populations, which means they become increasingly inbred and less able to resist disease.
Mompoloki Lettie Pitlagano, the park's Environmental Manager, said: "We are setting out to conserve the species and to raise the number of rhinos in the park and in Botswana as a whole. We are also working with scientists in Scotland and South Africa. We must ensure the conservation of genetically distinct populations."
Ms Pitlagano said rhinos were being brought from other parts of Africa to broaden the genetic diversity. Work on the park's vegetation to recreate the animals' natural habitat has also taken place, with advice from experts at Kew Gardens.
"We see eco-tourism as a legacy but we also want to educate future generations and future leaders so that they make better informed decisions," she added.
---
The black market for rhino horns has reached record levels. A horn is worth £51,000 per kg. That means the two horns of a single rhino can generate a profit of £152,000.
---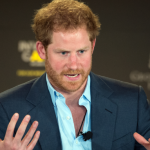 Rhino horns are ground down to be used in Chinese medicine, with practitioners claiming they can treat gout, fever and rheumatism. Poachers know it is a highly lucrative market and as a result, are determined and resourceful — and often armed.
Prince Harry said being patron of Rhino Conservation Botswana was an opportunity to give something back to a country that had given so much to him. He added;
"It's about time we start celebrating and supporting the countries that are taking the lead in conservation."
For more details, visit rhinoconservationbotswana.com
---
Did you enjoy this article? Please share and spread awareness.
Source: standard.co.uk
Picture credit: Rhinos by Zigomar / Prince Harry by DoD News Features