Botswana has recorded improved rankings in the 2016/17 Global Competitiveness, which saw the country snag the 64th position out of 138. This is a marked jump from its 71st position in the previous ranking.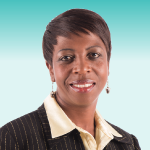 Botswana National Productivity Centre (BNPC)'s Information and Research Services Manager, Dr Phumzile Thobokwe revealed this on Tuesday at the BNPC's update on Botswana's Competitiveness and Business Environment status seminar in Francistown.
Dr Thobokwe said that there were 12 indicator pillars used for the international ranking, explaining that amongst the indicators, the institutions pillar had done well in the past in Botswana.
She, however, added that the institutions pillar had been stagnant in recent years, noting that in order to remain at the top, there had to be continuous improvement instead of prematurely celebrating without putting extra effort to remain at the top.
Additionally, Dr Thobokwe said there was an overall improvement in different areas; some of which included good market efficiency, which sat at 73rd, an improvement from 95th.
Another improvement, she said was highlighted in the technological readiness division, which was ranked at 86th from 91st, while the innovations sector significantly improved to 84th this year from 102nd in the last rankings.
She further added that lack of growth in other areas was due to high dependency on government support, an education system that was not being aligned to industry needs and the lack of professionalism, among others.
BNPC's Executive Director, Mr Baeti Molake said that the government provided a favourable environment for businesses, indicating that the onus was on the private sector to do business diligently to secure the country's economy.
Reference: BOPA
Media credit – World Economic Forum
Picture courtesy of http://bogotashapers.org/world-economic-forum/