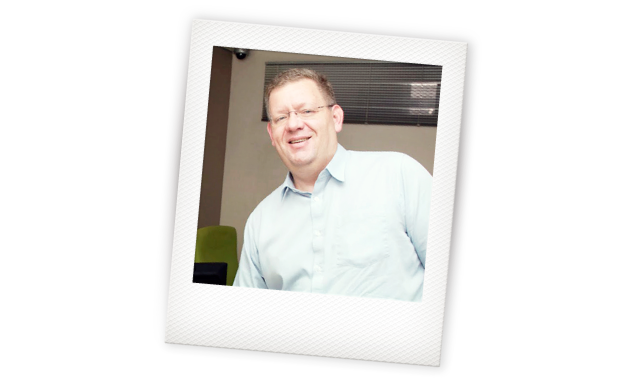 Hello! I'm Jaco Viljoen and I'm a 47 year old South African and here's my profile.
I'm a banker at CapitalBank in Gaborone. I describe myself as someone who likes to make things work, things people might say are impossible. Other people would describe me as someone who is friendly and someone with integrity. In my spare time I enjoy travelling and reading. Where do I think I see myself in one year from now? Still in Gaborone, making more people happy by offering value for money banking services.
My Background…
I'm originally from Dana Bay in the Western Cape (South Africa), which is a lovely seaside village. I now live in Phakalane (just outside of Gaborone) where the quality of life is great. It's difficult to compare Botswana with my home country since Botswana is landlocked and the sea is not close. Generally speaking Gaborone has very little traffic and all the basic utilities are available and maintained, which makes life very easy.
Ordinary people who remain happy despite life's difficulties inspire me. Growing up The Most Reverend Desmond Tutu was one of my childhood icons; he was consistent in his views and not afraid to stand up for what he believed in. Is there anything about myself that people might be surprised to know? I finished my Theology studies before changing my career to banking. I would say my greatest achievement so far is achieving growth in an industry that has been declining the past three years.
Botswana…
Botswana is a beautiful country; I was happy to move here because I feel it's safe and I have a better quality of life. What makes Botswana such a wonderful country are the people, Batswana are friendly and the natural beauty of the country is incredible. I've been to all major towns and tourist attractions; I particularly enjoyed the Chobe National Park. The abundance of wildlife together with the tranquillity of the rivers was fantastic.
I love travelling and have been to most English speaking counties in Sub-Saharan Africa.  I've never been to Canada and I would love to visit there to see the colours of Autumn and the snow in the winter. The local cuisine in Botswana aligns well with my South African upbringing but there are some lovely unique local dishes; I enjoy seswaa, which is pulled meat (normally beef).
Botswana celebrated 50 years of Independence last year (2016), going forward I hope Botswana continues to grow and not lose their status as the least corrupt country in Africa. I also hope Botswana makes it easier for foreigners to come here and start businesses.
YourBotswana…
I was invited to submit my profile to the website, I wasn't familiar with YourBotswana up until now. However, my first impressions are that it's a great website and I personally believe it's a great idea. I hope it goes from strength to strength and I wish YourBotswana all the best of luck. Great work!
Thanks for reading my profile.