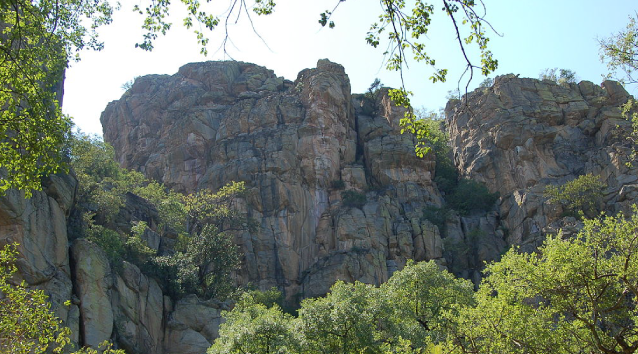 Residents of Tsodilo and surrounding villages have been told that initiatives aimed at boosting the tourism value of the Tsodilo Hills World Heritage site are underway. The Director of the National Museum and Monuments, Mr Gaogakwe Phorano said initiatives such as the construction of new lodges and camps sites will benefit the local communities.
Speaking during the launch of the Tsodilo Enclave Bush Fire Risk Management Strategy, he explained that the new campsites would increase revenue for the communities and provide direct and indirect employment through the provision of goods and services. Mr Phorano said the Tsodilo Heritage Site has the potential to transform the socio-economic landscape of the whole region.
Furthermore, he noted that the government had to set up a conducive environment through the provision of infrastructure including the provision of electricity, health facilities and other social amenities in order to make this work. He also revealed that there were plans to reintroduce wildlife to the Tsodilo area, noting that rare wildlife species such as rhino and giraffe that previously inhabited the area would boost tourism in the area.
Mr Phorano said with the introduction of wildlife, new employment opportunities would be created for professional wildlife guides and trekkers.
"As local communities are well versed in wild animal trekking and knowledge of the bush, a significant number would be absorbed into the job market."
Another initiative that could be considered is the construction of infrastructure for a cable car to transport tourists up and down one of the hills. Mr Phorano said the cable car could be mounted on the female hill, which has a flatter plateau than the male hill. The female hill reportedly has more Rock Art and is more accessible for hiking trails and the building of a facility like a restaurant at the top of the hill.
He said the infrastructure could be fashioned in the same way as the one at Table Mountain in South Africa, another World Heritage Site. Mr Phorano said the initiative would diversify Tsodilo's tourism offer and also make it more accessible to older clients who do not have the strength to walk on the different trails. He pointed out that for a long time the area was under-utilized and that people visiting the facilities and monuments were not being charged an entry fee.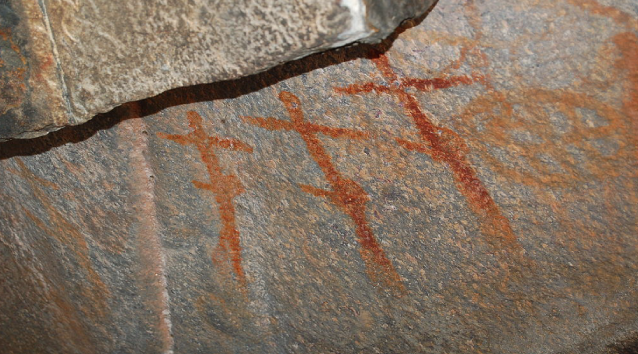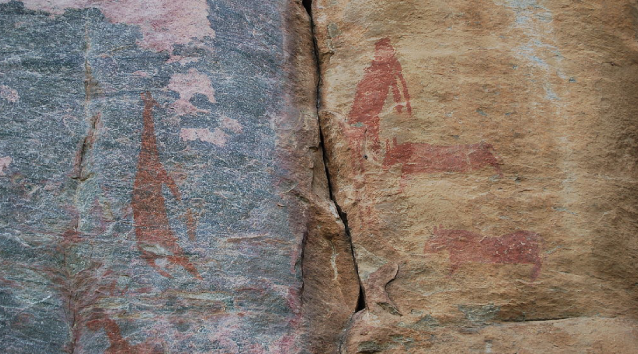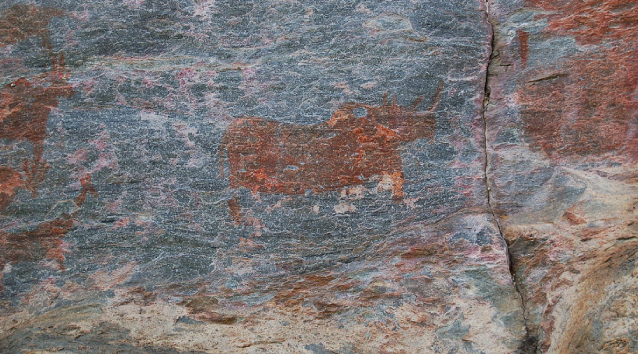 Imagery of the Tsodilo Hills cave drawings/rock art courtesy of Joachim Huber.
---
Did You Know?
With one of the highest concentrations of rock art in the world, Tsodilo has been called the "Louvre of the Desert". Over 4,500 paintings are preserved in an area of only 10 km2 of the Kalahari Desert. The archaeological record of the area gives a chronological account of human activities and environmental changes over at least 100,000 years. Local communities in this hostile environment respect Tsodilo as a place of worship frequented by ancestral spirits.
Source: BOPA / whc.unesco.org