Botswana's Department of Wildlife and National Parks has taken delivery of a Kodiak 100 aircraft that will be used for anti-poaching activities.
The aircraft was officially delivered in a ceremony held on the 19th September in Gaborone, Botswana. The Botswana Department of Wildlife and National Parks will use the aircraft towards anti-poaching and law enforcement as well as various other departmental missions. , SkyQuest Kodiak said, with the recent ban on hunting, Botswana is well known for its position on anti-poaching and the Kodiak will be an integral part of enforcing that ban moving forward.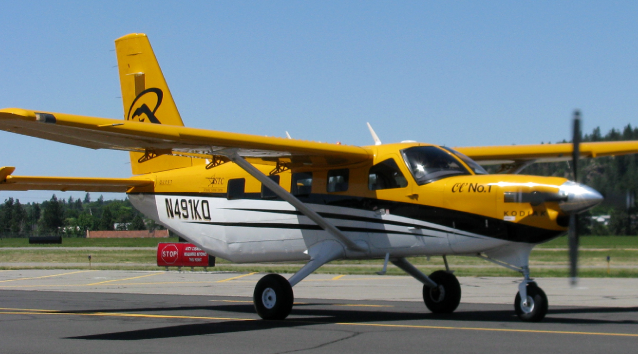 Representatives from the Quest factory and Quest's dealer for Africa, SkyQuest Kodiak Sales Africa LLC and their partner CDC Aviation, presented the keys to the Kodiak to Tshekedi Khama, Minister of the Environment, Wildlife and Tourism.
Senior Vice President of Sales, Marketing and Customer Service, Nick Newby said,
"Botswana has made an extraordinary commitment to wildlife preservation and anti-poaching efforts. We are extremely proud of the fact that the Kodiak will be used for such an important mission."
The Quest Aircraft Kodiak is powered by a Pratt & Whitney PT6 turbine engine and can take off in under 1,000 feet at full gross takeoff weight of 7,255 lbs. and climb at over 1,300 feet per minute. The ten place aircraft was designed for short takeoff and landing and floats, which its manufacturer says makes it ideal for use in Africa.
Botswana last June received 14 Bat Hawk light aircraft from Micro Aviation for anti-poaching. The Six Bat Hawks operated by the Botswana Defence Force will be armed with twin FN Minimi 5.56 mm machineguns. The Botswana Police Service also acquired four Bat Hawks and the Department of Wildlife and National Parks another four.
Reference: defenceweb.co.za
Picture credit: Ashes Sitoula (Rhino) & Mark Wagner (Kodiak Plane)