Only in Botswana… will you casually hear about "Thokolosi"
To be fair, the "thokolosi" exists in Southern Africa, it's not specific to Botswana. I was made aware of the thokolosi a few years ago, during an intimate social gathering. To anyone reading this post that already knows about thokolosi, I'd had a few beers prior to being introduced to the thokolosi myth, so you can appreciate how surreal this discussion was for me.
As is the case with most cultures, there are always mythical creatures, but the thokolosi is unlike any mythical creature I've heard of. The thokolosi has been described as being a brown, hairy, dwarf zombie, that originates from South Africa. The process of creating this creature is quite gruesome and sinister; it also comes at a severe cost to the creator as well as the necessary magical powder.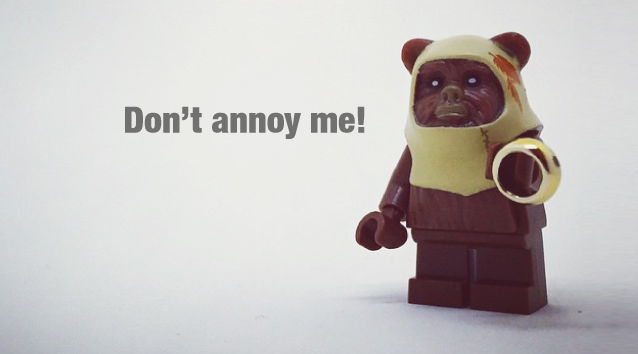 The thokolosi is said to speak with a lisp and is usually naked, but sometimes wears a cloak. Surprisingly, the male reproductive organ of the thokolosi is so long that it has to be slung over his shoulder and it is extremely horny. One of its duties includes putting this gift to use and making love to its creator.
The thokolosi has a magic pebble in its mouth, which makes it invisible to most adults. However, if you do see one, under no circumstances should you annoy it by speaking to it or pointing at it. I'm not sure what happens if you do, but the thokolosi is known to be mischievous, but only wicked if controlled by a malicious creator.
So in essence, the thokolosi is a mythical horny-midget-Ewok thing with attitude and a Jurassic-sized schlong!
---
Only in Botswana… do people fly
We always hear about strange stories involving witchcraft and people possessing the ability to shape-shift into animals, such as goats, etc. These stories are widespread across Africa and so it's no surprise Botswana has its own strange stories, such as people possessing the ability to fly.
In some cases entire families will take to the skies for a moonlit flight. Reports online will occasionally feature stories about people being found in villages, naked and confused; quite often flying people somehow managed to lose their way. Common flying mediums are mats, sarongs or broomsticks amongst others; I even read somewhere that a lady was able to shrink herself and fly around on a bottle top!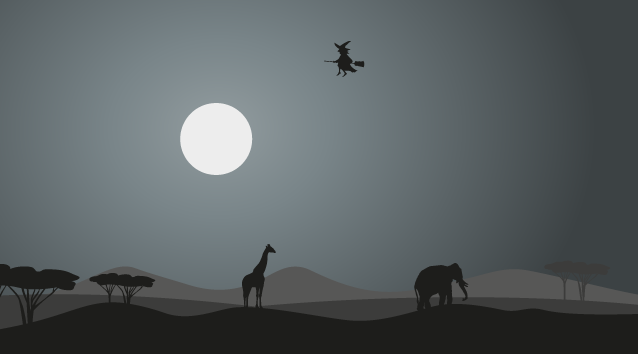 A more memorable account came from a gentleman who was enjoying a party somewhere far from where he lived. Sadly, he had work the next day and had to reluctantly leave the party early. Thankfully, one of the ladies he was partying with told him to stay and reassured him that she would get him home in time for work. Later that night, after the party, the guy fell asleep and to his amazement, he woke up at his home in his own bed??
Apparently the experience was too much for him to grasp and he suffered a mental breakdown. I suppose it would freak me out too.
---
Only in Botswana… is the queuing system nonsensical
I've heard that in some part of the world people reserve their place in a queue by removing their shoes and leaving them in the line. I don't know for sure whether this is true, but I think there's value in Botswana adopting a similar practise.
Most official offices have the world's longest queues; you can actually lose the will to live as queues are so bad in some establishments, you have to reserve most of the day to do whatever it is you're queuing for. So you feel a strong sense of relief when you enter an establishment and see there is no one waiting at the queuing area. You confidently walk over and stand there with a huge smile, thinking you are next. Then people suddenly appear from nowhere and claim their place ahead of you in the queue!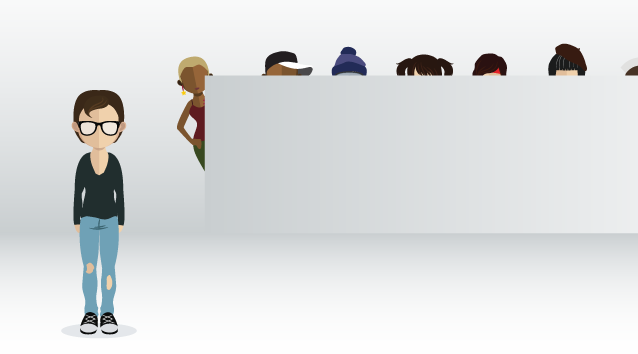 I'm from a country where there are strict rules of conduct for queuing. If you leave the queue for any reason, even if it's as a result of a hefty sneeze, it is at the discretion of the other people in the queue to permit you to re-join the queue. There's roughly a 30cm radius around your personal space, if you step out of this 'safe zone' whilst queuing, it is assumed you have left the queue.
It is not uncommon in Botswana for people to leave a queue, sit down somewhere nearby or even leave the building altogether and yet technically they are considered to still be in the queue. The key is to inform the person behind you that you are leaving, but will return.
---
Only in Botswana… will you find an old soul inside a young body
I had a conversation recently with a young taxi driver regarding popular culture and music. The guy is 23 years old and has never been outside of Botswana, so his exposure to western culture is minimal. Whilst driving me home one evening, we talked about music and I asked him if he liked artists such as Beyoncé, Katie Perry, Rhianna, etc. and he kind of knew who they were, but wasn't really aware of their music.
He is an old soul and prefers older music from "back in the day" and doesn't listen to mainstream music. However, he did comment that he was aware of what he referred to as "…that young white boy… the naughty one". After a bit of probing it turned out he was referring to Justin Bieber (22), and with a serious expression he said, "Yes, that one, that boy is very naughty. He's always in our newspapers doing this and what not… he's naughty".
I spent the rest of the journey laughing and he had no idea why.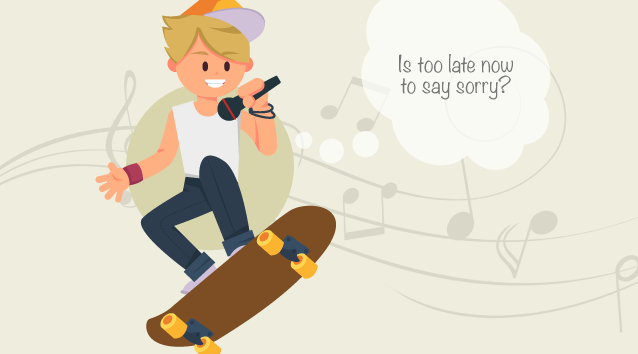 ---
Only in Botswana… will you see the price of vanity
When I first arrived in Botswana, I saw a lot of women tapping their heads! Some give their head a hearty few taps, others tap with more vigour and some use both hands!! I didn't think much of it at first, but after I started to notice it more and more I decided to ask my wife why these ladies keep hitting themselves on the head. "What do you mean" she asked, so I started tapping my head to mimic what I've been seeing. We were actually in the company of a few women at the time and all of them exploded with laughter!
A good few minutes went past before she had enough air in her lungs to answer my question. Apparently ladies who tap their heads are doing it as a means of scratching an itching head. The one thing all these tapping ladies have in common is they all have a human hair weave (hairpiece). Because of how weaves are secured to the head, an old-fashioned scratch isn't possible because you can't get the fingers in there. So tapping their heads is the only cure for an itchy head.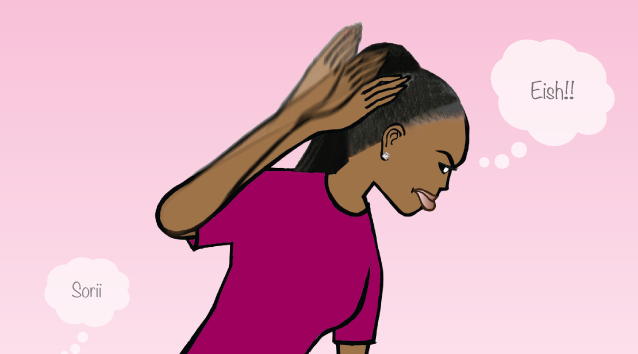 I recently saw something I have never seen before… well, I've never seen a guy do before. It was raining very hard, so hard the roads were flooded within 10 minutes. I was entering the car park of a local mall. A gentleman sprinted past the vehicle through the rain; I couldn't help but notice he was barefoot! He was wearing a smart shirt, nice jeans and his shoes where clutched tightly under his arm to protect them from the rain!
I've seen women walk barefoot whether it's to protect their shoes or because their shoes are pinching. I've never seen a guy risk running barefoot through intense rainfall to save his shoes from getting wet. I did wonder whether he planned to wait until his feet dried off before putting his shoes back on?
---
Ewok picture credit: Betsy Weber
Original patting head illustration courtesy of: Raphael McNeal