While it's clear that Internet access has become a basic necessity for most people across the world, it remains a luxury enjoyed by a fraction of the Botswana population. For those who are able to afford it, the quality of the Internet is not very reliable.
Year after year, Botswana languishes at the very bottom of lists of countries with the best quality and fastest Internet. Service providers charge hefty prices, relative to the quality of the Internet provided. As such, a lot of Batswana who can't afford the Internet make do with accessing the Internet via their phones or at work. However, the former works out very expensive, as you have to buy what's called 'bundles', which you then have to convert to mobile Internet data in order to access the Internet via your phone. These are available through various telecoms service providers. Currently there is Orange Botswana, Mascom Wireless, BeMobile (a subsidiary of BTC) and Botswana Telecommunications Corporation (BTC).
Internet cafes may be a 'dying breed' across the globe, but they are still very much alive in Botswana, because for some people that's the only way they can access the Internet. Due to the safety aspect, they are only good as a temporary measure for those who find themselves desperately needing to access the Internet.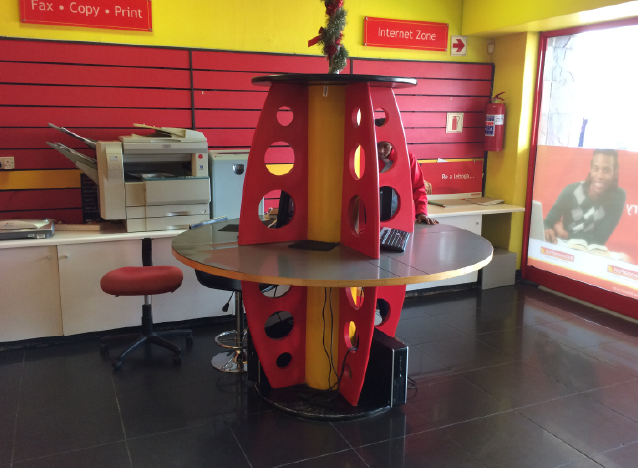 BotswanaPost also has some branches known as Kitsong Centres (knowledge centres) that offer Internet access for a small fee. I have personally never used any of them, but whenever I've been the post office, they appear safe and are never crowded.
Services that Kitsong Centres offer:
Photocopying
Internet access
Faxing
Laminating and scanning
Typing and printing
Dongles are another option but aren't very reliable and are by far the most expensive method of accessing the Internet. Not only are dongles ridiculously expensive, they don't always work the further away you live from the centre.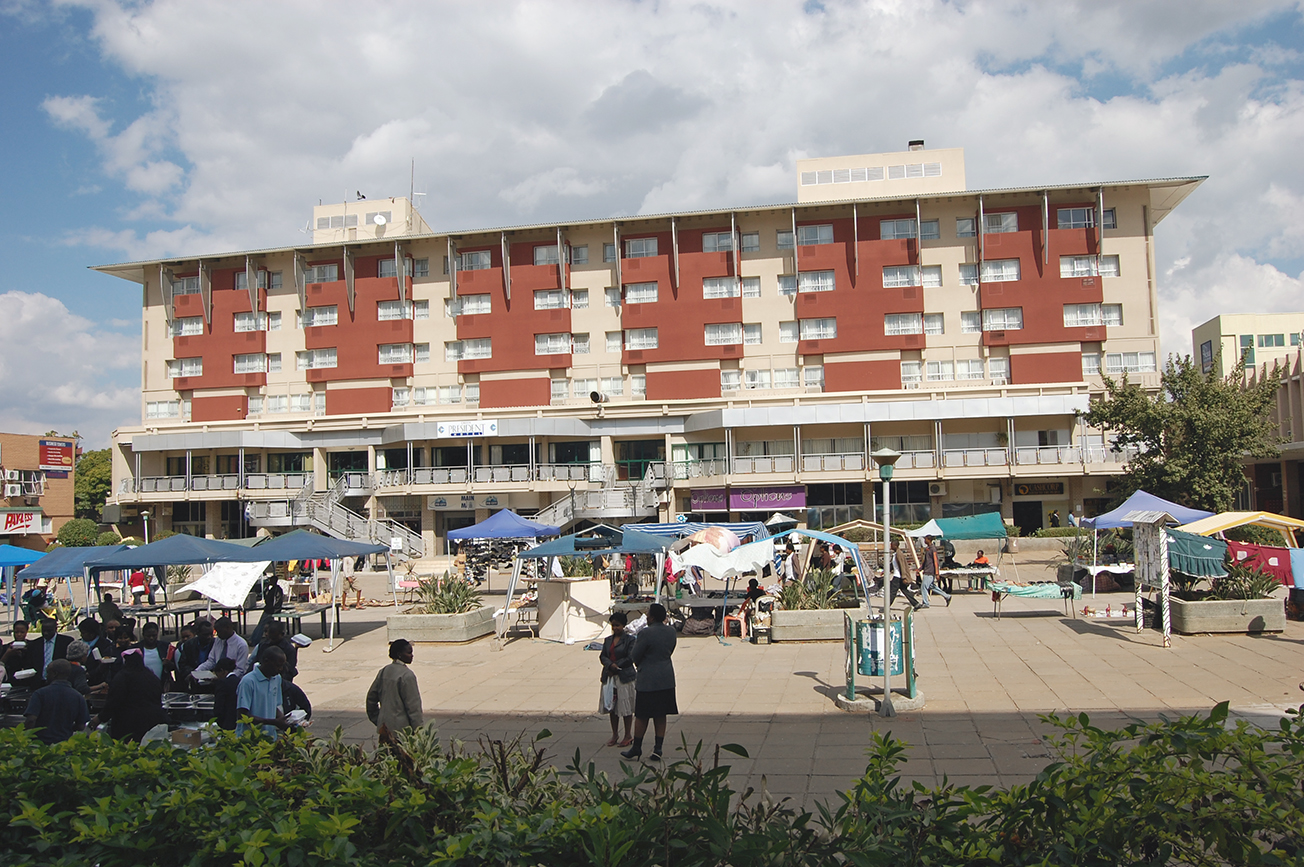 President Hotel in the Main Mall offers fantastic Internet access, even if you're not a guest at the hotel. For 100-Pula you can use the Internet at the hotel for as long as you like, just as long as you understand the sum covers you for that one day. If you aren't able to exhaust the credit on the day, that's your lot; you can't come back the next day.
The President Hotel offer is particularly good if you have a lot to do because you can camp out there the whole day and knuckle down. The good thing is that the hotel offers great food, various drinks (both alcoholic and non-alcoholic) and decent coffee. It's also right in the centre of town.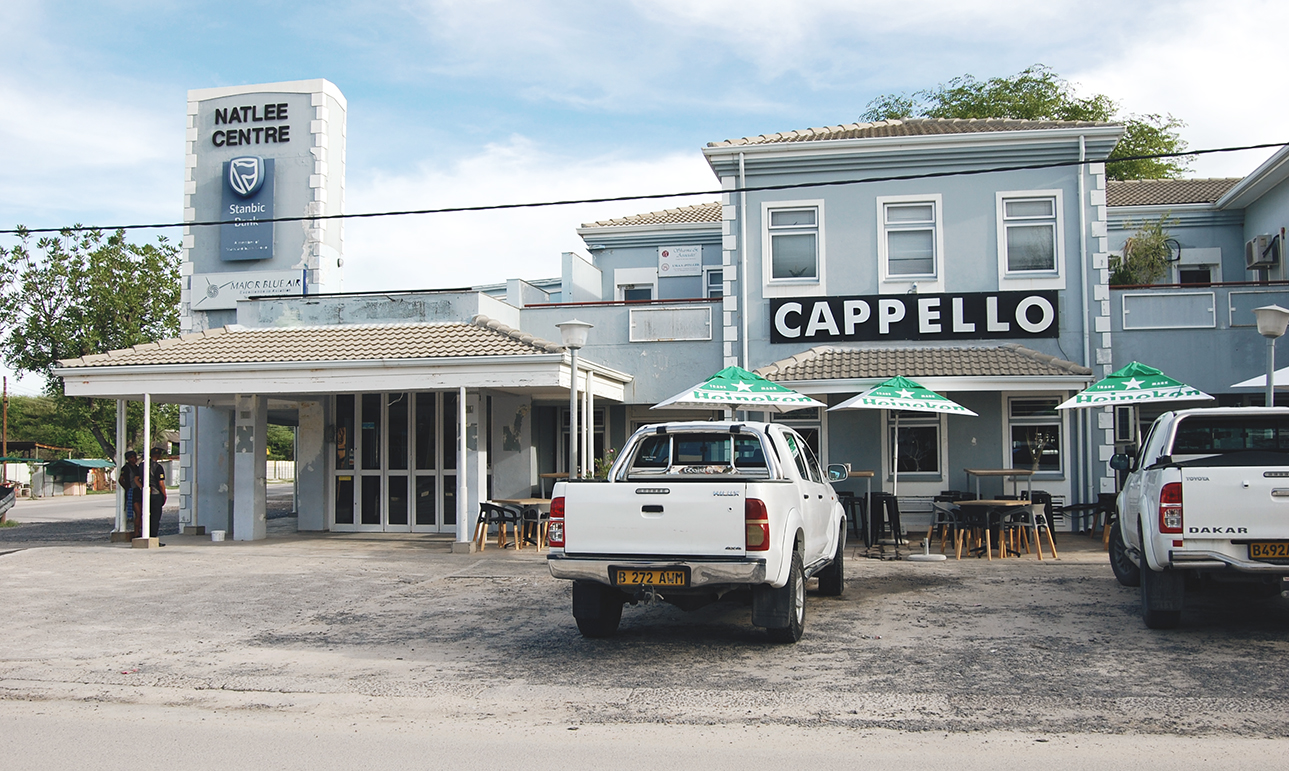 Coffee shops and restaurants are also known to offer free Wi-Fi. As long as you have a drink and/or something to eat, you only have to ask one of the wait staff for the password.
This never used to be the case, but because people, especially teens, would hang out at cafes and restaurants solely for the internet, many of the establishments have wised up to that and will only give out the password if you have ordered something. Some of them even have a time limit. I will say however, the Internet is usually so sluggish and lethargic; it's more hassle than it's worth.
Bofinet Wi-Fi Hotspots
People are  able to access Botswana Hotspots  located in 31 locations Gaborone, Kasane, Maun, Serowe, Francistown, Palapye and Mahalapye, providing a minimum speed of 1mbps, and at the highest end, 40 Mbps.
In Gaborone, hotspots have been established at strategic locations in Gaborone including the government enclave, Princess Marina Hospital, the bus rank, airport and shopping malls.