BotswanaPost has in recent year undergone a re-brand and with that, overhauled its whole service delivery and offer. BotswanaPost's rebranding exercise has resulted in a look that may look familiar to some, and in my opinion, it is rather reminiscent of the UK Royal Mail.
The new-look post office is many steps above the previous one, which was mainly grey and drab. In fact, there are a few of the old style post offices that have yet to be overhauled and revamped. In terms of service delivery, BotswanaPost is adequate. However, like most places in Botswana, BotswanaPost is plagued by long queues and slow service. This applies mainly to the old post office at the Gaborone's Main Mall, although it's showing signs of improvement. For that reason, I almost always opt to go to the Riverwalk branch, or better still, Poso House at the Main Mall. The latter in particular, has far shorter queues and decent customer service.
Botswana Post Services
Botswana currently has no postcode system, and relies on the P.O. Box or private box postal service.
There might however be hope yet, as BotswanaPost is currently running a home delivery pilot. The pilot is being carried out on most houses in Block 7 and 8, where mailboxes were installed in preparation for the pilot. BotswanaPost has confirmed the project will be gradually rolled out across the country, so it could be a while before we can all benefit from the service.
For now, your mail is delivered to your 'post box', which you have to apply for via BotswanaPost. You pay about 160-Pula per year to have your mail deposited in your mailbox. The mail boxes are located at post offices and are secure pigeon-hole like slots for which you're given a key that only you have access to.
Pay Your Bills
You can pay your water bill, top up your electricity and renew your driver's license at the post office. *This may be subject to change and will be updated as and when the information changes.
Being able to do this at the post office is very handy because queues at places like Botswana Water Utilities (WUC) and Botswana Power Corporation (BPC) can get silly. *You can also top up your electricity at any one of the supermarkets, unless of course the system is down.
Premier Boxes
BotswanaPost offers 'premier boxes' through which you can receive mail and store your valuables. According to BotswanaPost, premier boxes are a safer way of storing valuable possessions and important documents such as wills, property deeds and birth certificates. The box can only be opened with an assigned key or a code. Only the owner or designated person has access to the box.
---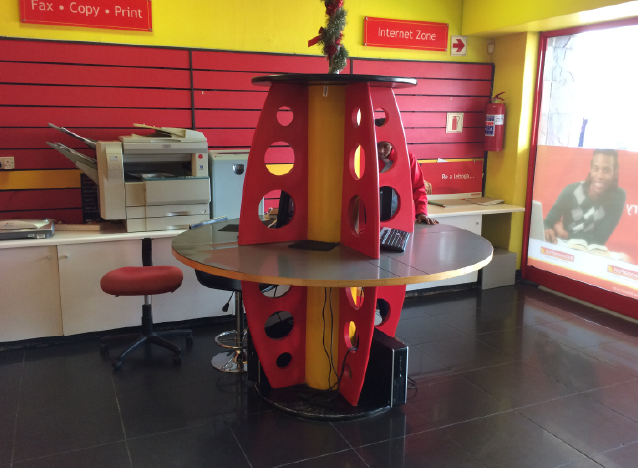 ---
Kitsong Centres
BotswanaPost has collaborated with the Botswana government to set up Kitsong Centres where you can enjoy the following services:
Photocopying
Internet
Fax
Laminating and scanning
Typing and printing
You can also buy various stationary and packaging materials from some BotswanaPost braches, when you have some in stock.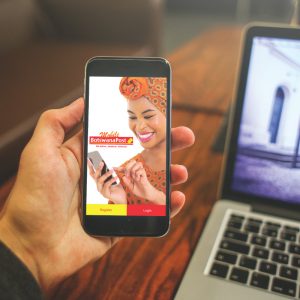 ---
Botswana Post Mobile App
The mobile app allows users to top up their electricity, process third party payments, purchase airtime (mobile phone credit) and allows you to access various BotswanaPost products and services.
The app is android and Apple IOS smart phone friendly and can be downloaded from the Apple app store or Google Play store.
To register to use the app, you'll need a valid email address, Meter number and Cellphone number. *I have no firsthand experience of this app, so can't give any feedback on its efficacy.
---
BotswanaPost Courier Service offers door to door pick up and delivery services, in-house and external messenger services, freight forwarding and document clearing.
It also promises reliable express delivery through the worldwide postal network. To satisfy their courier service delivery promise, BotswanaPost have partnered with EMS and can send parcels across Botswana and worldwide. EMS service is available at over 50 post offices countrywide.
---
BotswanaPost Philately
I especially like Poso House because that is where you also find the BotswanaPost Philately Centre, where you can buy stamps and postcards. I guess you could say it's like a little museum of Botswana stamps. I'm not a huge stamp collector, but I think it's a neat little place to visit, and would recommend it to those who are keen stamp collectors.
There's never a queue there, so if all you're after is stamps and/or postcards, you can cheat the queue at the post office by buying them at the Philately shop/museum instead.
---
Is BotswanaPost to be Trusted?
Yes, it is! I know visitors to Botswana get nervous about using BotswanaPost because they just don't know what to expect. I just want to assure everyone that yes, BotswanaPost has always been and still is very safe. It takes a bit longer than you're accustomed to to receive your letters and parcels, but you do ultimately get them. I have never once had anything lost or stolen in the post in Botswana.
Overall, although BotswanaPost's offer and its delivery could be better, in my honest opinion, it's not the worst and it is improving all the time.
Did you know? BotswanaPost has over 120 post office across Botswana.