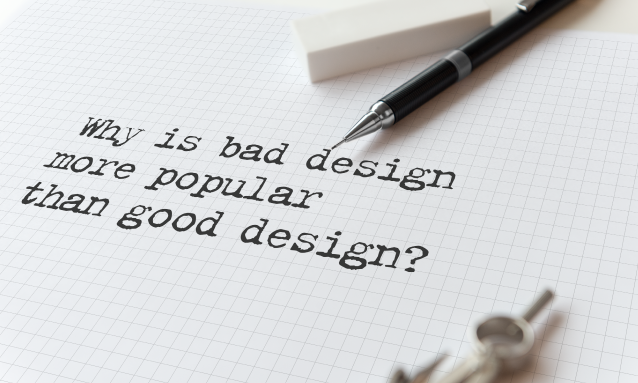 Being a graphic designer in Botswana is frustrating and rewarding in equal measures. A bad client can be really bad, but a good client is fantastic, you really experience an array of emotions in quick succession. The inconvenient truth is that the general standard of graphic design is average to poor. This is not my opinion, but the opinion of many professionals surveyed within Botswana. As a result, many organisations engage South African agencies to carry out large design projects.
---
Graphic design, in my opinion, is not well-understood or represented in Botswana. Wherever you go, whatever the industry, there seems to be graphic designer. There's no clear understanding or appreciation for the professional ladder where graphic design is concerned. Unlike many other skilled professions, graphic design is seen as something anyone (who has a basic understanding of Photoshop) can do. The problem for bona fide graphic designers is they can struggle to find clients because the market is saturated with amateurs.
---
Amateurs go from one extreme to the other, either charging ludicrously low prices or absolutely extortionate prices. Due to the lack of understanding of graphic design and the importance of branding, many people are unwilling to invest in the service. Amateurs charging peanuts is very appealing to a large portion of prospective clients. However, many fail to deliver, miss deadlines and ultimately the end product is below par. Sometimes clients might still engage a professional to do a better job, but the professional can suffer as the client has already paid one fee and they are not keen to pay another. This leaves the professional with a dilemma; does he or she reduce his or her rates or simply walk away?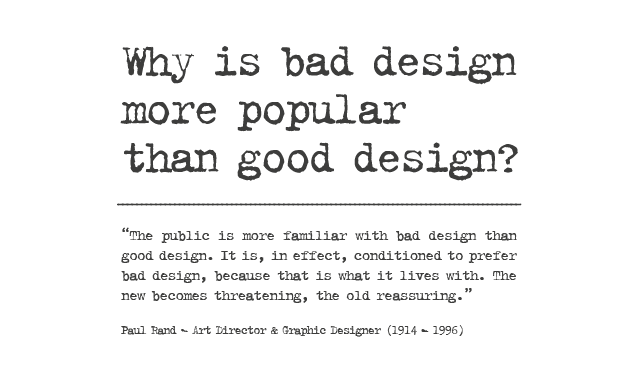 Bad design is everywhere the world over and to professional, experienced graphic designers, bad design stands out like a sore thumb. Many talented designers are left frustrated because clients place more priority on cost over quality. Large projects not outsourced to South Africa, are normally sourced through tender processes and (more recently) through competitions. Fulfilling tender criteria is another topic altogether. However, tenders can be led by procurement/finance personnel and therefore cost becomes more of a consideration. Everyone knows quality comes at a price and quality graphic design is no different. But do the people assessing these tender responses (even competitions) know the difference between good and bad design?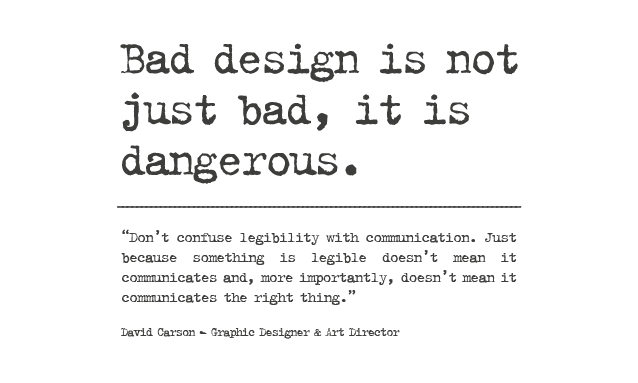 How do you avoid hiring an amateur?
Here are a few tips…
Instead of posting your need for a graphic designer on Facebook and waiting for an influx of responses, conduct your own research. You can ask people to send you examples of their work, but anyone can steal other people's work and pass it off as their own. Most professional graphic designers will display their portfolio online, so you can view their work at your leisure.
Just be careful, as some people try to cover up poor design work by using mock up graphics. Mock up graphics are a fantastic resource for designers and help clients visualise what a final artwork could look like in reality. Below is an example of a mock up graphic of a bus stop, which looks great, but the artwork is poor. Don't be fooled.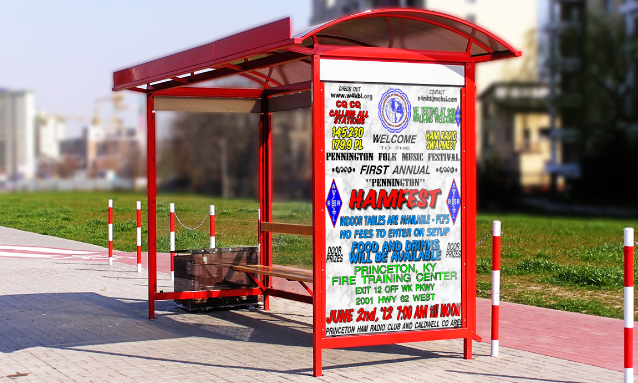 ---
Ask around, particularly within the business community. For example, if you see an advert you like for a particular organisation, get in touch with them and ask them who they use for their graphic design requirements. Ask them if they are happy with the work and the overall experience. There's no reason why they shouldn't tell you the truth.
---
If you engage a freelance graphic designer, ask them some probing questions. Who have they provided work for in the past? Do they have references or contact details? If you require a logo, ask the designer if they will submit the logo in a vector format? If the designer doesn't immediately answer yes, you might want to reconsider using them.
Many designers will primarily use Adobe Photoshop to design all their artwork. Photoshop is not the appropriate software for designing logos, as you cannot create appropriate vector files in Photoshop. Here's a technical bit…
…you CAN export the paths you create to an Illustrator file, but the basic view is Photoshop was created for raster images and Illustrator was created for vector images. Other designers use CorelDraw and this software does both in one program, but the trade off is it does neither as good as Adobe in my opinion.
What is a vector file?
A vector file is a file format your computer won't recognise unless you have the appropriate software. This isn't a problem, as you should receive your logo in the following file formats – AI or EPS, PDF, PNG, JPG. Your computer will be able to recognise PDF, PNG and JPG files.
A vector file retains its quality no matter how large or small you make it. Most amateurs submit high-resolution JPG files (which are essentially 'raster' files) and they restrict your usage and they can't be edited. JPG files have a white background that you can't get rid off and will become pixelated the larger you make the file – as show below.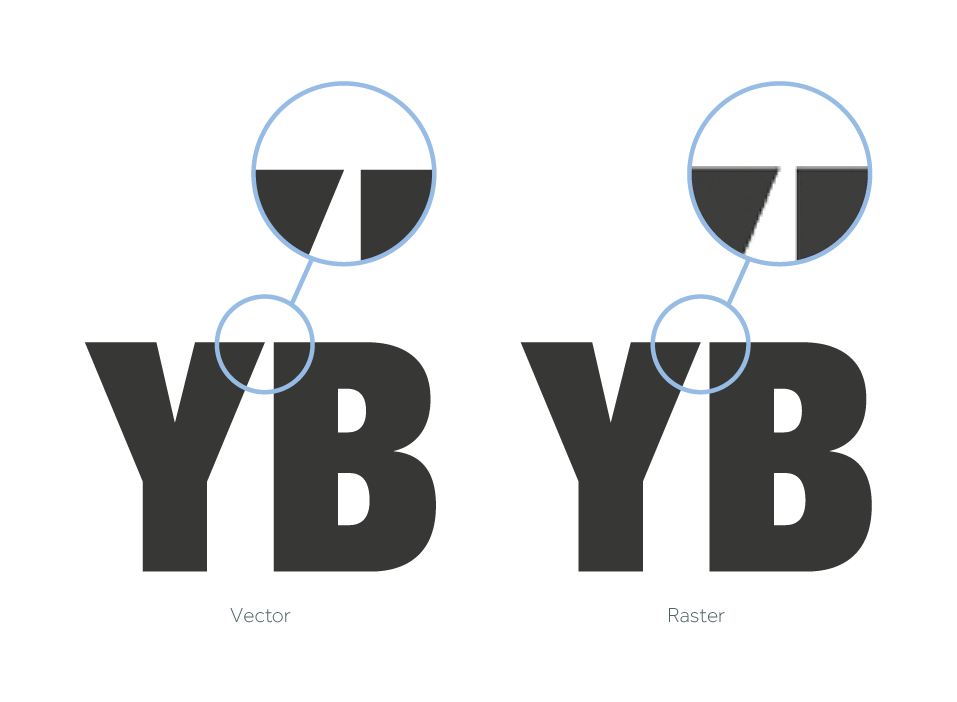 For most clients, a high-resolution JPG file might not pose a problem, BUT the point is, you have engaged what you believe to be a professional and have paid for a professional service. If you receive anything less then you are not getting what you paid for. Unless you paid a ridiculously low price, then you get what you paid for.
You should also be careful when you hire a designer to create a logo for you. I have discovered some designers have found a way to make money for nothing. When you commission someone to design your brand identity, you are paying for the rights to the final logo. This means the original file formats mentioned above.
Some designers will deliver a high-resolution JPG file and a price list for futher requirements. For example, if you need a copy of the logo to be printed on a pen, the designer – for a small fee – will submit another version of your logo that can be printed onto a pen. This is ridiculous, you're not hiring your logo from the designer, you own it and they shouldn't be charging you for different variations.
---
Do you have any experiences or opinions on this topic? If so, leave a comment below or contact us through our 'contact us' page.