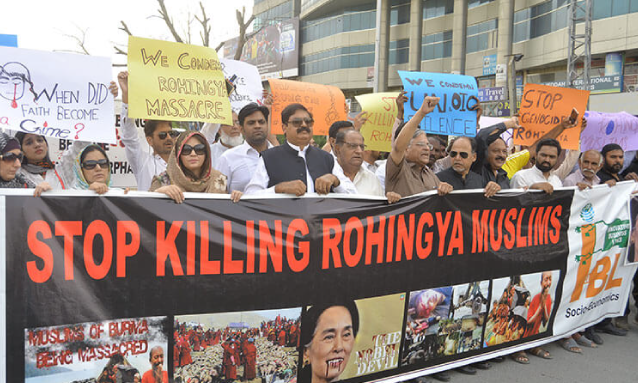 The Government of the Republic of Botswana this week issued a press release through which it expressed 'great concern' over the worsening humanitarian crisis in Myanmar involving the Rohingya people, which it said could be described as ethnic cleansing.
This humanitarian catastrophe, where innocent civilians continue to be subjected to immense suffering, persecution and loss of life cannot be allowed to continue under the watch of the international community, the press release continued. It further said the promotion and protection of human rights is a universal principle, which should be upheld by all states.
To that end, the Government of the Republic of Botswana through the press release, condemned the actions of the Authorities in Myanmar and urged them to take the necessary measures to speedily stop the ongoing violence, displacement of the affected people, and ensure respect for human rights and the rule of law.
It urged the international community to put pressure on the Authorities in Myanmar to cease these crimes against humanity and to speedily arrange for the safe return and resettlement of those affected.
Contact – Public Relations, Research and Information Department
Tel: (267) 3600700 Fax: (267) 3913366
E-Mail: mofaic_prri@gov.bw
---
What are your thoughts on this? Please share your views with YourBotswana.
Sources: Botswana Government Facebook page
Image source: Zaeem Awais AP