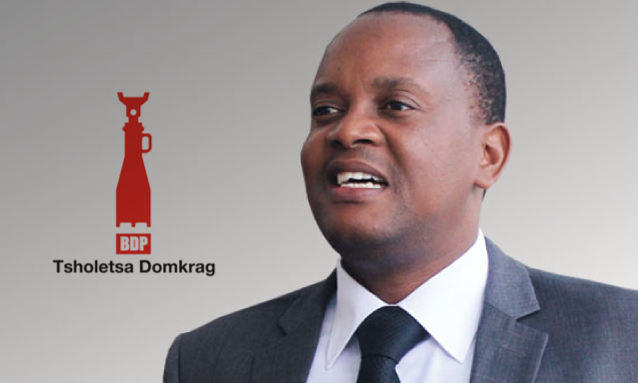 Outgoing Botswana Democratic Party-BDP Secretary General, Botsalo Ntuane has raised concern over rising political intolerance in the party. Presenting the Secretary General's report at the BDP's 37th elective congress in Tonota last weekend, Ntuane worriedly noted that harmonious interaction is under threat in the party.
"If not brought to an abrupt halt, the party risks an increase in polarisation, which could be counterproductive for all as we prepare for the 2019 general election," warned the outgoing Secretary General.
Ntuane lost his seat to Mpho Balopi, but returned to the BDP central committee via a nomination by the party president, Ian Khama. The outgoing SG highlighted that the BDP is already familiar with the damage that intra-party divisions can cause, as evidenced by electoral setbacks suffered by other ruling parties elsewhere.
"As an independence ruling party, we should never allow divisions and disunity to compromise our grip on the levers of power because history is replete with examples of what happens to parties that expose themselves to such vulnerability," Ntuane said, echoing Khama's remarks to the congress.
On cross party intolerance, Ntuane stressed that despite overseeing peace and tranquillity in Botswana for the last 50 years,
"We cannot turn a blind eye to growing hostilities within and between various political parties."
According to the Secretary General's report, the BDP is also worried by the escalating disciplinary breaches. Ntuane noted that some within the BDP seemed oblivious to the fact that membership of the organisation subjects them to certain rules of behaviour and conduct.
"A wanton disregard of the disciplinary code can render the party ungovernable and any tendencies in this direction must be addressed with firmness following due process," appealed Ntuane.
Of particular concern, the outgoing Secretary General indicated that although the party constitution outlines the disciplinary structure as well as penalties for any transgressions, there appears to be some ambiguity in terms of powers of the same structures.
"Following recent penalties meted out to some errant Democrats, some questions have been raised on whether the structures in question acted in accordance with the spirit and aim of the disciplinary code," he said.
Ntuane further said the party has sought legal counsel on the matter and as soon as it is availed, appropriate guidance will be given to the disciplinary structures. He also highlighted that in recognising that political education is essential for creating sound political and intellectual depth in their activists, the idea of a BDP party school has significantly progressed and would soon become a reality.
"A consultant identified through a donor has been engaged to work with a task team with a view to defining the curriculum, modules and other related requirements for the party school. Already a school coordinator has been identified."
Reference: MmegiOnline