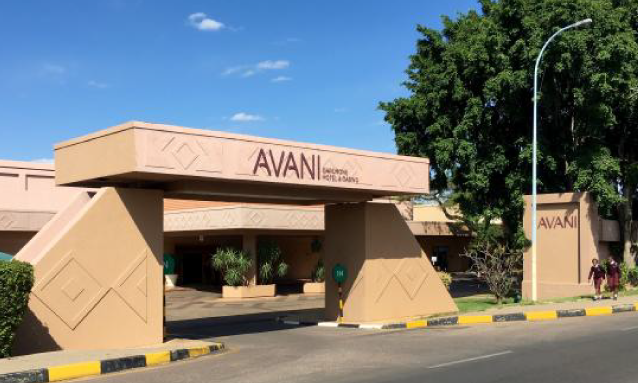 Image source: www.travelpod.com
Four-star Avani Gaborone Resort and Casino is currently undergoing a facelift, which will cost parent company, Minor Hotels Group (MHG) over U$7 million (P72 million). The refurbishments, which started late last year, are expected to be completed by the beginning of July this year.
The extensive renovation encompasses all the public spaces and guest bedrooms, with the aim of introducing Avani's signature design hallmarks. The changes to the rooms include a new, vibrant colour, introducing brighter lighting in the corridors, as well as new carpeting, among others.
Avani General Manager, Derick Van Der Nest told Mmegi Business that the renovations would demonstrate their focus on enhancing Avani's portfolio as well as evolving the guest experience.
"Avani, one of the fastest growing hospitality brands, appeals to millennial – minded travellers, tapping into their desire for affordability, quality and communal social spaces. The renovated Avani will see guests enjoying new design aesthetics and technological enhancements," he said.
Van Der Nest further said that the main entrance and porte–cochère would be redesigned, explaining that the overall shape, colour and design would be more modern and simplified, using accent lighting, timber and stone. He also said a new water feature would be introduced.
"The proposed lobby design has been completely reimagined. Existing lobby walls will be demolished and ceilings raised to introduce natural light and open up the living space. The introduction of The Pantry, an inviting space where guests will be able to eat, grab a quick bite or stock up their mini bars, will add to the stylish modern ambience," he added.
In addition, he said the outdoors, the bar and pool area will be totally transformed and that the design will use accent tiles and fabrics in bright red and blue, bringing a new charm to the exterior design.
The former Gaborone Sun was rebranded and renamed Avani in 2015 following a deal in which global gaming and resort giants, Sun International divested out of the four hotels in Southern Africa and sold the business to a Thailand firm, MHG.
Under the terms of the P600 million deal; MHG acquired majority shares in the Gaborone Sun (Botswana), the Kalahari Sands (Namibia), the Lesotho Sun and Maseru Sun as well as the Royal Swazi and Ezulwini Sun (Swaziland).
Reference: MmegiOnline